Dr. Miguel Delgado, Top Doctor, Shares ASPS Statistics for 2017
March 9, 2018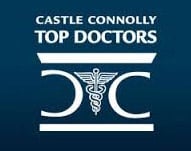 DR. MIGUEL DELGADO SELECTED AS TOP DOCTOR
Dr. Miguel Delgado, M.D. was nominated by his peers as a Castle Connolly Top Doctor once again! From the nominations, Castle Connolly makes a highly selective list that represents about 5% of America's licensed physicians.
Castle Connolly Medical Ltd. is a trusted source, helping patients choose their physicians. Doctors are selected based on information such as; medical education, hospital appointments, training, and more. Castle Connolly has printed guides and online directories with major newspapers and regional magazines throughout the United States. Doctors cannot nominate themselves or pay to be a Top Doctor.
COSMETIC SURGERY STATISTICS FOR 2017 REVEALED
Dr. Delgado is pleased to share the American Society of Plastic Surgeons (ASPS) statistics for 2017 for cosmetic procedures. The new data reveals a 2% overall growth over 2016, with 17.5 million minimally-invasive, and surgical procedures.
The statistics show Americans are choosing new, innovative procedures for shaping their bodies. Minimally-invasive cosmetic treatments have increased 200% since the year 2000!
The top 5 cosmetic surgeries for 2017 were: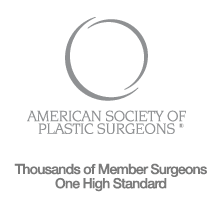 The top 5 minimally-invasive cosmetic procedures were:
Botox, increased by 2%
Fillers and injectables, increased by 3%
Chemical peel, increased by 1%
Laser hair removal, decreased by 2%
Microdermabrasion, decreased by 4%
BREAST REDUCTION SURGERY INCREASED 11%!
Breast reduction surgery was down 4% in 2016. However, 2017 showed a sharp increase of 11%. Breast reduction surgery remains one of the highest in patient satisfaction as it affects women's quality of life for both aesthetic and functional concerns.

Tummy tucks made a big comeback in 2017 with more than 2,000 performed over 2016.
For non-invasive procedures, fat freezing was up 7%, cellulite treatments were up 19%, and skin tightening was up 9%.
CALL DR. MIGUEL DELGADO TODAY!
All procedures and treatments are available by Dr. Miguel Delgado at Marin Cosmetic Surgery Center. Call now (415) 898-4161 for a consultation for your choice of cosmetic enhancements.