Gynecomastia In the News With Dr. Miguel Delgado
July 31, 2017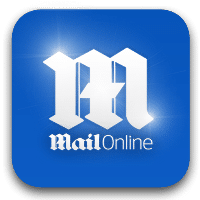 Dailymail.com recently interviewed Dr. Miguel Delgado, M.D. for an article they published on "My Struggle with Moobs" also known as gynecomastia. Gynecomastia is the development of female type breasts on men and is a psychologically devastating condition that affects men worldwide. The article was picked up by the Deccan Chronicle which is the most popular English newspaper in South India. There are many inquiries about male breast reduction from men from India and many other countries through such sites as www.gynecomastia.org and www.RealSelf.com.
Dailymail.com reached out to Dr. Delgado, a San Francisco Board Certified Plastic Surgeon who specializes in gynecomastia, for insights into the causes and solutions.
GYNECOMASTIA, CAUSES AND SOLUTIONS
Dr. Delgado explains the major cause for breast development is when boys go through puberty, and they have an increase in estrogen. The majority of boys will find their chests will return to normal after puberty. However, for some unfortunate few the condition remains and can only be corrected by surgery.
Another major cause of gynecomastia is the use of steroids by athletes and bodybuilders. Dr. Delgado provided excellent before and after pictures of some of his patients. You can see the article in its entirety here.
SEVERE GYNECOMASTIA IS DONE IN STAGES
Some cases are very straight forward, while others that are more extreme may need to be done in stages. Dr. Delgado's goal with male breast reduction, as with all his cases, is to be as minimally invasive as possible but ultimately will do whatever necessary to achieve the best aesthetic result.

Dr. Delgado treats gynecomastia patients in the San Francisco Bay Area. However, his reputation has gone beyond the borders of California and even the United States. To accommodate his out of town and out of country patients, Dr. Delgado offers a travel package and a consultation by phone, email or Skype. For your appointment, call today at (415) 898-4161.