Volbella: The Lip Enhancer
October 18, 2016

PLUMP UP!
Plumping up areas of the body has been a popular trend for many years. According to the American Society of Plastic Surgeons (ASPS), breast augmentation has been the number one cosmetic surgical procedure since 2000 when they first started recording statistics.
The Brazilian Butt Lift (BBL) is an enhancement of the buttocks; this procedure has increased 252% in 2015 since 2000.
LIP ENHANCEMENT SECOND TOP FACE PROCEDURE
Lip injections show tremendous growth for both men and women with an increase of more than 1,000% since 2000. For 2015, lip augmentation procedures were the second-fastest growing facial procedure in the United States since 2000, according to ASPS. Dermabrasion procedures were number one.
As we age the lips become thinner, plumping the lips give the face a more youthful look. When the lips are plumped, the lines around the mouth are softened. There have been several fillers available for lip enhancement.
VOLBELLA SOFT AND LONG LASTING
Recently the FDA gave Allergan approval to market VOLBELLA which is a soft, smooth gel that offers less swelling but is longer lasting. VOLBELLA contains 3% lidocaine a local anesthetic and is injected with an ultra-fine needle reducing discomfort. Clinical trials have shown results have been maintained for at least a year.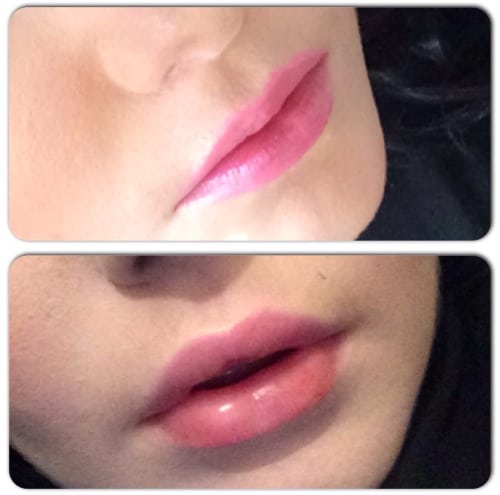 *Results may vary
Dr. Miguel Delgado, M.D.'s patients are giving rave reviews for their results with VOLBELLA; they love how the border of their lips is accentuated and how the vertical lip lines (smoker's lines) have smoothed out. In addition to fuller, plumper lips, the cupids bow has been enhanced.
GET PUCKER POWER TODAY!
If thinning lips are bothering you or if you have always had thin lips call today (415) 898-4161 for a consultation to see if you are a candidate for VOLBELLA.