Before & After
Individuals near or in Napa, California who are seeking a skilled, experienced, and board-certified plastic surgeon for excellent and natural-looking results need look no further. Dr. Miguel Delgado offers a variety of cosmetic plastic surgery procedures near Napa, CA.
An Expert in Gynecomastia Surgery
Gynecomastia causes males to experience male breast enlargement in one or both breasts. This condition is often caused by a hormonal imbalance, with high estrogen levels and low testosterone levels. However, those who use certain medications, certain drugs, or anabolic steroids can also develop gynecomastia.
It can affect males of all ages, from newborn babies to adolescents in puberty to older men. While gynecomastia is not a life-threatening condition physically, it can cause severe mental distress for those living with it. Common symptoms of gynecomastia include nipple discharge, puffiness under or around the nipple, swollen breast tissue, enlarged male breast size, and imbalanced hormone levels. However, some males may experience asymptomatic gynecomastia, where their only hint of an issue is enlarged breasts.
Overall, the best treatment for moderate to severe cases of gynecomastia is a surgical procedure known as male breast reduction surgery. If you are seeking a skilled gynecomastia surgeon to treat gynecomastia for good, San Francisco Plastic Surgeon Dr. Delgado can help.
Procedure for the Body
Liposuction
Eliminate stubborn pockets of fat through liposuction for a thinner, more sculpted body shape. This procedure is ideal for patients who wish to remove fat deposits from their hips, belly, thighs, arms, chest, or neck that do not respond well to exercise and diet. Ideal patients should also be at or near their desired body weight, as liposuction is not a weight loss solution.
Thigh Lift
A thigh lift is an effective procedure to eliminate loose, excess skin on the thigh and lower buttock crease area. The result is a smooth, more youthful-looking thigh area and increased comfort. This procedure can done to address the inner thighs, outer thighs, or both.
Arm Lift
Individuals with excess, lax skin on their arms from the armpit to the elbow often find arm lift procedures to be beneficial to self-esteem and range of motion. Also known as brachioplasty, an arm lift tightens and smooths underlying supportive tissue in the arm, reduces excess lax skin, and reduces localized pockets of fat for slimmer upper arms and improved range of motion.
Tummy Tuck
A tummy tuck is performed to eliminate excess fat, skin, and tissue from the abdomen. Those who have experienced pregnancy or weight loss and are now living with a belly pooch or excess fat and skin on the abdomen often find this surgery beneficial.
Brazilian Butt Lift
A Brazilian butt lift (BBL) is a customizable procedure to help improve the contours of your body. Excess fat is harvested from regions of the body such as the abdomen and then transplanted into the buttock region. This procedure is ideal for achieving a more proportionate figure, behaving curves in the lower body, and helping clothing to fit more attractively.
Mommy Makeover
A mommy makeover can include a variety of procedures including liposuction, a tummy tuck, breast surgery, and more to help women restore their pre-baby bodies. This procedure is highly customizable to meet the aesthetic needs of each individual patient.
Breast Procedures
Breast Lift
Women in Napa with sagging breasts who wish to achieve perkier, more youthful-looking breasts can often benefit from a breast lift. Excess breast tissue and skin are removed for a more balanced and youthful look.
Breast Augmentation
If you desire larger, more prominent breasts, then a breast augmentation may be right for you! This option involves the placement of breast implants for improved breast volume, shape, and size. There is a selection of breast implant options to choose from depending on your individual cosmetic and personal goals.
Breast Reduction
Women who wish to achieve smaller breasts can do so through breast reduction. This surgery involves removing excess skin and breast tissue to create breasts that are more proportionate to the body. Women can also benefit from this procedure if overly large breasts have caused back or neck pain, or have interfered with the ability to take part in exercise or physical activity.
Breast Implant Removal
Breast implant removal can be used to address implant-related issues, remove and replace implants, or completely remove implants altogether. Breast implants may be removed due to complications such as capsular contraction, or simply because the patient desires a different breast size.
Liposuction Breast Reduction
Liposuction breast reduction surgery employs liposuction to remove excess fat from the breasts. This is ideal for individuals who do not have ample lax breast skin.
FTM Top Surgery
During FTM top surgery, tissue is removed from the breasts to create a more masculine chest appearance.
MTF Top Surgery
With MTF top surgery, breast implants are used to augment the breasts to create an overall more feminine appearance.
Procedures for the Face
Rhinoplasty
Rhinoplasty, or nose surgery, is performed to address a variety of concerns, including a nasal hump, broad nose, downturned tip, and much more. This procedure can be done using the open rhinoplasty or closed rhinoplasty techniques, depending on the individual's goals and Dr. Delgado's recommendation.
Facelift
Turn back the clock with a facelift! A facelift lifts and tightens lax skin and tissue to help restore a more youthful-looking you. A facelift can address lax skin on the face, deep folds or lines on the fat, fat that has fallen or disappeared, jowls, or a "turkey neck".
Neck Lift
During a neck lift, lax skin and excess fat are eliminated to create a more youthful neck appearance. It can also treat excess fat deposits under the chin, muscle banding on the neck, and jowls.
Eyelid Surgery
Also known as blepharoplasty, eyelid surgery can help individuals achieve an overall more youthful and refreshed look by removing excess skin and fat from the upper and/or lower lids. Individuals who can benefit from eyelid surgery are those with sagging skin that disturbs the natural contour of the upper lid, puffiness under the eyes, bags under the eyes, or excess skin and wrinkles on the lower lid.
Brow Lift/ Forehead Lift
A brow lift or forehead lift is a fantastic way to restore youthfulness to the upper face. The forehead is lifted, which also improves the appearance of the upper eyelids. There is an array of brow lift and forehead lift techniques available today to ensure the best results.
Chin Augmentation
A weak chin can cause the entire face to appear unbalanced. With chin augmentation, you can improve the overall balance of your face, as well as create a more defined jawline.
Non-Surgical Procedures
Along with his many surgical procedures, Dr. Delgado also offers a number of non-surgical procedures. These include dermal fillers, neuromodulators such as Botox, laser resurfacing, CoolSculpting, and much more. To learn more about our non-surgical offerings, please do not hesitate to contact our office near Napa, CA today.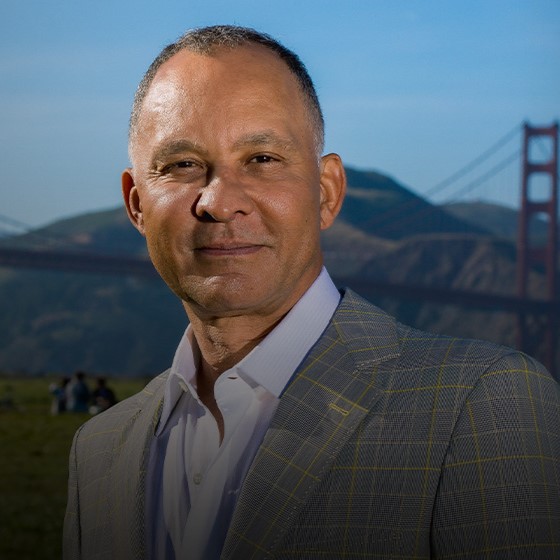 Dr. Miguel Delgado
Dr. Miguel Delgado loves his chosen profession, and this is clear to see in the exceptional quality of his work. His personal and professional integrity, humility, and passion for patient satisfaction are what truly sets him apart as a plastic surgeon. He goes the extra mile for his patients, always striving to please them and deliver results that will achieve their hopes and expectations. Dr. Delgado takes the time to listen closely and address any concerns patients may have.
WHY CHOOSE DR. DELGADO FOR YOUR SURGERY?
As a highly esteemed plastic surgeon near Napa and in the Bay area, Dr. Delgado offers a variety of cosmetic plastic surgery procedures to help build his patients' self-confidence and sense of well-being. He holds two coveted credentials, including a certification from the American Board of Plastic Surgery and a membership in the American Society of Plastic Surgery.
Napa is located in the Napa Valley wine region of California, which can be found in the North Bay region of the Bay Area. It is an exciting destination for visitors across the globe, especially wine lovers looking for quality products. Visitors can get around safely and easily with the Valley Intercity Neighborhood Express, or VINE transit, which is the public transportation service for Napa and Napa County. Napa is a safe and wonderful place to visit or live, with a low crime rate, a high standard of living, and fabulous weather.
While Dr. Delgado services patients in the Napa area, he also serves many other locations. To learn more about Dr. Delgado's offered services, virtual consultations, and more, please visit our website today or contact us via our online contact form.
FREE GUIDE
Click to download the information provided on our website
in a PDF format.