CoolSculpting Blasts Fat With CoolAdvantage!
November 7, 2017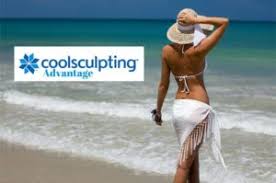 Zeltiq Aesthetics, Inc. a medical technology company and the makers of CoolSculpting, was recently acquired by Allergan, a leading global biopharmaceutical company for approximately $2.4 billion. The growing demand for a less invasive treatment for removal of fat pockets has launched CoolSculpting as the best non-surgical treatment that diet and exercise can't touch.
COOLSCULPTING KEEPS GETTING BETTER!
Zeltiq has done it again; they have improved CoolSculpting contouring system to make it even better! How can they improve the highly popular non-surgical fat freezing treatment? Who knows how they did it, but you will love the improvements! Consequently, there are thousands of satisfied patients who have reduced their body fat due to the remarkable fat freezing treatment.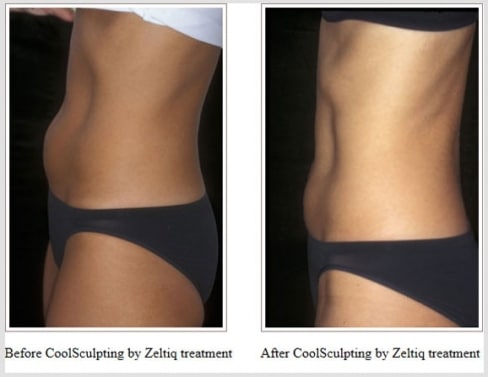 COOLSCULPTING ADVANTAGE IN HALF THE TIME!
The new applicator is called
CoolSculpting Advantage.
The older applicators have two freezing plates inside the handpiece, whereas CoolAdvantage uses the entire applicator which is shallower but has a wider opening that allows for better and larger surface contact with more cooling. How much more cooling? One degree of Celsius, that one degree cuts the treatment time almost in half! Previous treatments took about an hour, with the new Advantage applicator the treatment time has been reduced to about 35 minutes!
LESS DISCOMFORT LESS BRUISING!
But there is more! The new applicator uses less vacuum which equates to less discomfort (45% less), in addition, less bruising, and redness. Dr. Delgado states that with all of these advantages, surprisingly the results are nearly identical as with the older version. Results will be noticeable in 3 weeks, and final results will be achieved in about 2 months.
Dr. Miguel Delgado, M.D. is pleased to announce to his patients that CoolSculpting Advantage is now available at Novato Medical Spa!
CALL NOW!
If you have been thinking about a CoolSculpting treatment, now is the time to find out if you are a candidate and take advantage of CoolSculpting Advantage! Call today for a consultation at (415) 898-4161.