How to Get Rid of Puffy Under-Eye Bags
Lower or under-eyelid bags are a tell-tale sign of aging for both men and women. Since the eyes are such a prominent feature—and in many people, their best feature — the lower eyelid bags dramatically affect one's youthful appearance.
WHAT IS THE CAUSE OF PUFFY UNDER-EYE BAGS?
The lower eyelid fullness is due to excess bulging fat. The lower eyelid is composed of three separate fat pockets: a medial, central, and lateral compartment. One or all three of the spaces can accumulate fat.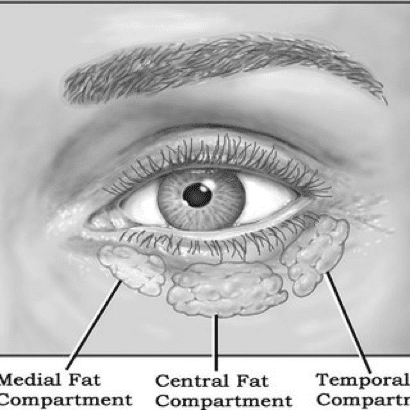 The fat pads serve a critical function being the shock absorbers for the eyeball. The fat is held in its normal youthful position by a facial wall called the "orbital septum." As one ages, the septum begins to thin and becomes lax, which allows the eye bags to bulge much like a hernia.
HOW TO TREAT PUFFY UNDER-EYE BAGS
The only natural and permanent solution is lower eyelid surgery (blepharoplasty). However, temporary non-surgical treatment is done by placing filler in the "tear trough" region—the fat bag's lower boundary. Tear trough injections can be performed in the early stages of fat bag development, but they often look unnatural and require the highest-skilled injector because the filler must be placed under the muscle. Dr. Miguel Delgado has seen many patients with deformities from sub-optimally performed tear trough injections.
Puffy under-eye bags showing the tear trough deformity
The best solution is generally surgery. If a patient has puffy under-eye bags at a young age, surgery can be performed through an incision on the inside of the eyelid. This is called a transconjunctival blepharoplasty. This incision avoids a scar that can be seen.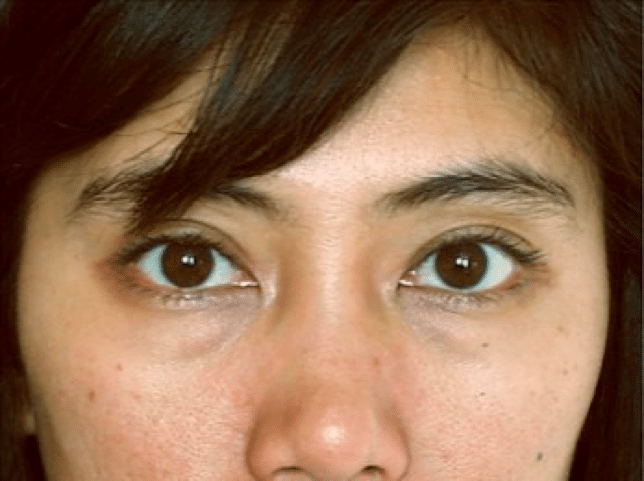 Puffy under-eye bags – pre-op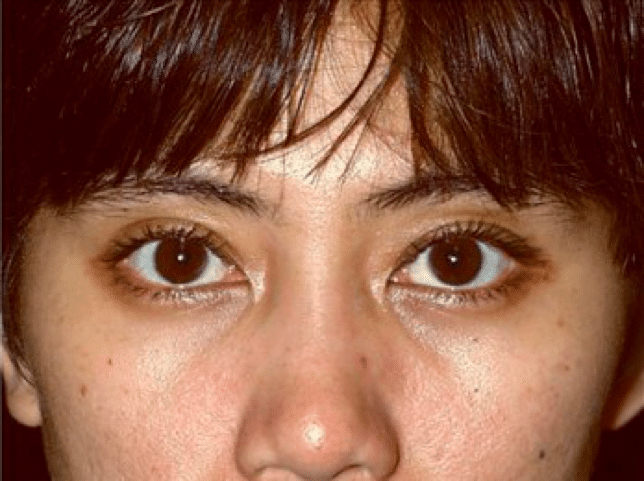 Puffy under-eye bags – post-op after transconjunctival blepharoplasty
An external approach is usually best for older patients who have lower eyelid bags, lax muscle, and loose skin. The incision is just below the lower eyelid lash line. See the before and after photos below for an example.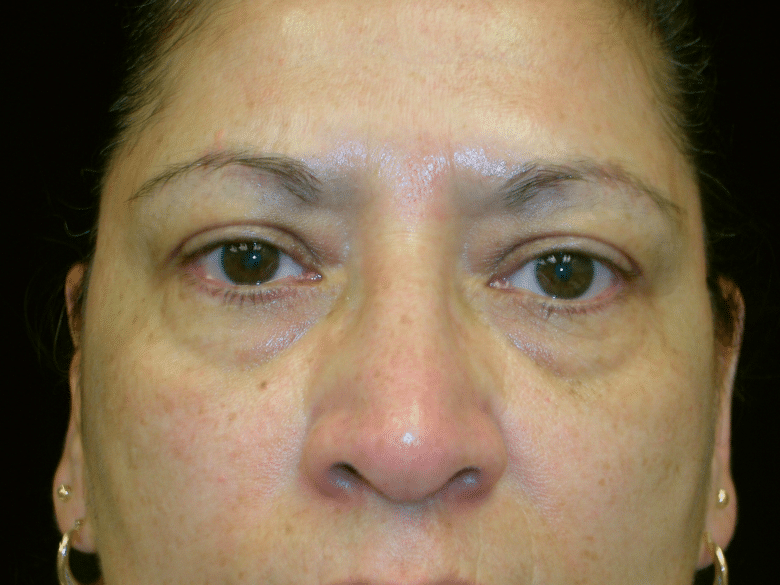 Dr. Delgado's patient with puffy under-eye bags – pre-op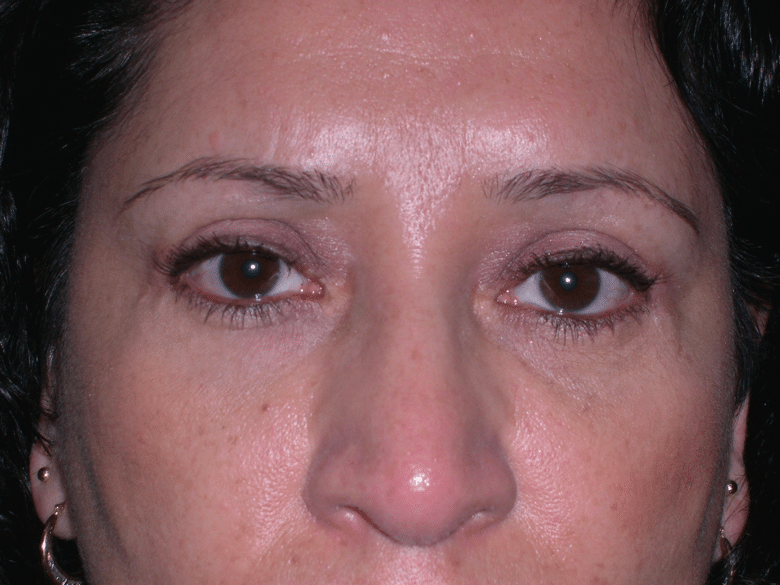 Patient with puffy under-eye bags after surgery with the incision at the eyeline
For more information about upper and lower eyelid surgery, please visit Dr. Delgado's official blepharoplasty website page.