Hats Off To Miguel Delgado, M.D.!
Welcome to Miguel Delgado, M.D.'s Newsbrief. This month we want to give recognition to Dr. Delgado for his inclusion to "American Top Doctors!"
~ Enjoy
THE LATEST HONOR FOR MIGUEL DELGADO, M.D.!
We are proud to announce that Miguel Delgado, M.D. has been selected to be included in the prestigious "American Top Doctors" guide published by Castle Connolly Medical Ltd.
In 1992, John K. Castle and John J. Connolly, M.D. founded Castle Connolly Medical Ltd., they publish a guide called "American Top Doctors." The purpose of this guide is to provide people with invaluable information for choosing top doctors in their community.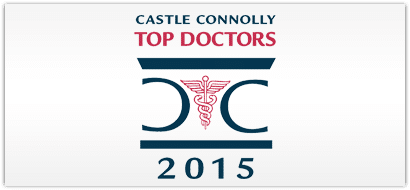 SAN FRANCISCO PLASTIC SURGEONS CHOSEN BY THEIR PEERS
Physicians cannot purchase a listing in the Castle Connolly Guide; they must be nominated by their colleagues and evaluated by Castle Connolly's research team. The team sends out surveys online, by mail and through phone calls by the thousands every year. The research team contacts leading specialists, V.P.'s of medical affairs, and clinical department chairs, in order to recognize top specialists.
Additionally, the team reviews credentials, medical education, hospital appointments, training, professional achievements, disciplinary history and malpractice. If warranted, physicians may be eliminated from Castle Connolly's list for various reasons such as; negative patient or physician feedback, disciplinary issues or malpractice. However, being removed from the list doesn't always mean that there was something negative reported about the physician. "American Top Doctors" listings are being updated throughout the year.
THE MEDIA RECOGNIZES "AMERICAN TOP DOCTOR'S!"
Identified as a legitimate and reliable information source, "American Top Doctors" have been featured on:
Television:
• Good Morning America
• 20/20
• 48 Hours
• Fox Cable News
• Morning News
• Weekend Today in New York
Newspapers:
• The Boston Herald
• The New York Times
• The Chicago Tribune
Magazines:
• Good Housekeeping
• Town and Country
• Fortune
• Redbook
• Money Magazine
• And many more
Call Miguel Delgado, M.D. today (415) 898-4161 or email info@dr-delgado.com for your Plastic Surgery needs, he is a Board Certified Plastic Surgeon and an "American Top Doctor."