How To Prevent And Treat Lip Lines
June 8, 2018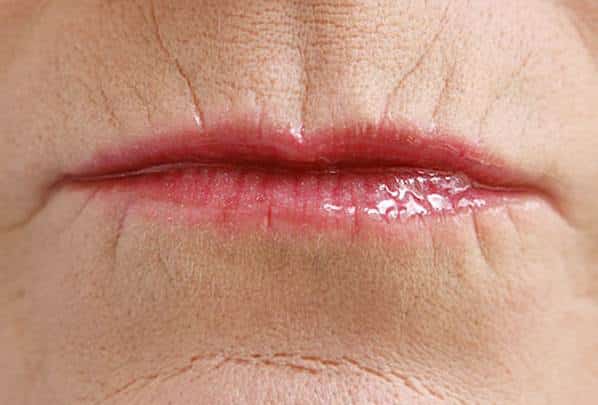 Peri-oral wrinkles are a term to describe the fine lip lines and wrinkles found around the mouth and the upper lip. We lose elasticity and collagen in the lips as we age. For some, it appears that the lips have disappeared entirely making people look sad, tired, or angry.
The lip lines should not be confused with smile lines or laugh lines that extend from the corner of the mouth to the corner of the nose. These lines are referred to as the nasolabial fold.
THE MAIN FACTORS THAT CONTRIBUTE TO LIP LINES ARE:
Aging
Smoking cigarettes
Poor eating habits
Excessive alcohol consumption
Not enough sleep
Too much sun exposure
Lack of exercise
The good news is that lip lines can be reduced dramatically!

THE BEST TECHNIQUES FOR FULLER LIPS
Fuller lips help minimize lip lines. The most popular procedures for the lips are:
Synthetic fillers such as Juvederm which will last 9 to 12 months
Fat injections with your own fat
Augmentation with your own tissue is done many times in conjunction with a facelift and is Dr. Miguel Delgado's preferred method. A piece of the SMAS tissue is shaped and inserted through the lips, and it can last for many years.
AFTER YOU HAVE TURNED BACK THE CLOCK ON YOUR LIPS
Protect your lips by:
Using sunscreen with SPF 30 or more
Applying a good moisturizer once or twice a day
Exfoliate your skin once or twice a week
Consume a healthy diet with plenty of vegetables and fruit that are high in anti-oxidants
Take shorter showers. Showering can wash away natural oils that keep the skin hydrated
Use a good quality cleanser, not soap that will irritate and dry out your skin
Sleep on your back, side sleeping or on your tummy will contribute to lines on the face, including the lips
CALL TODAY!
If you have lip lines and wrinkles that have been bothering you, call now (415) 898-4161 for a consultation with Dr. Delgado and learn what options are available to you!